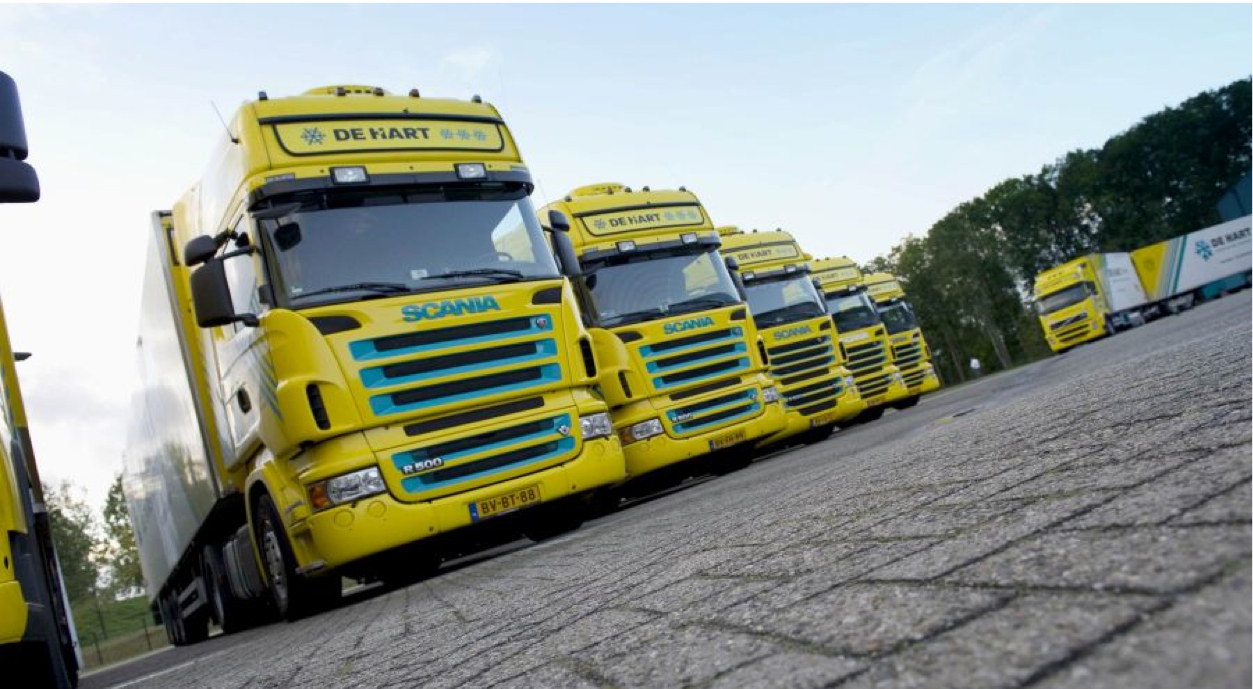 VEHICLE FLEET
De Hart has an extensive, varied fleet of vehicles at its disposal that includes tractors, semi-trailers and volume combinations, all suited to conditioned transportation. The vehicle fleet therefore represents  the flagship of the organisation. De Hart attaches great importance to an optimal condition of its vehicle fleet in order to serve our customers, day and night.
The fleet is equipped with state-of-the-art track & trace and navigation tools, air data computers, as well as other communication resources. Our refrigerators are noiseless, environmentally friendly and equipped with a temperature registration system. We continually invest in the latest technology so as to always offer our customers optimum quality.
Would you like to know more about De Hart's vehicle fleet, or our services? If so contact our transport company via the online contact form or on +31 (0)416 661 123.
---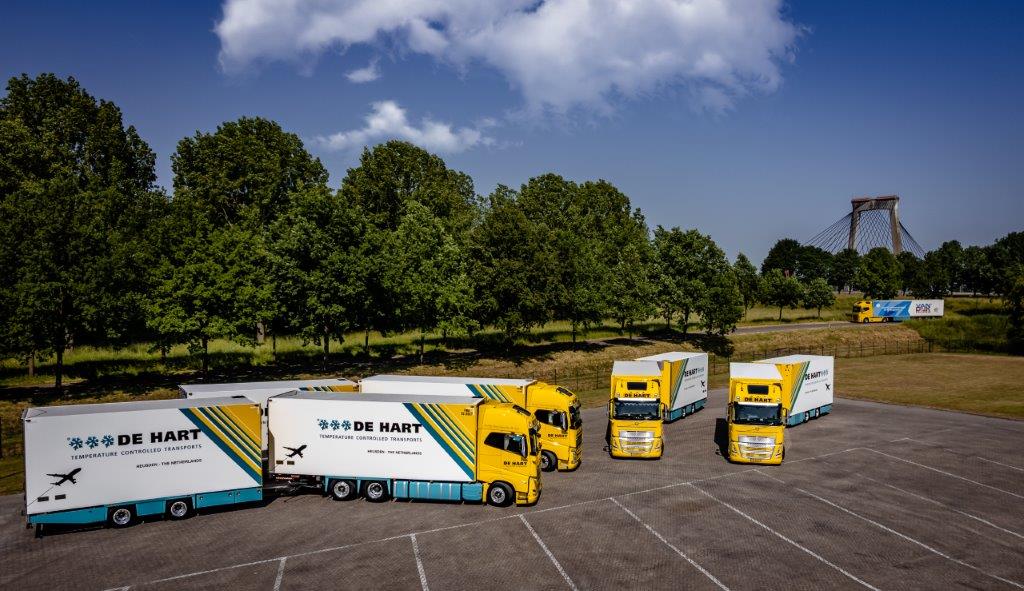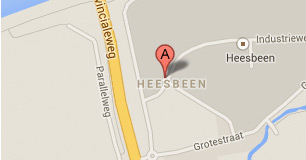 CONTACT US
READ MORE >
---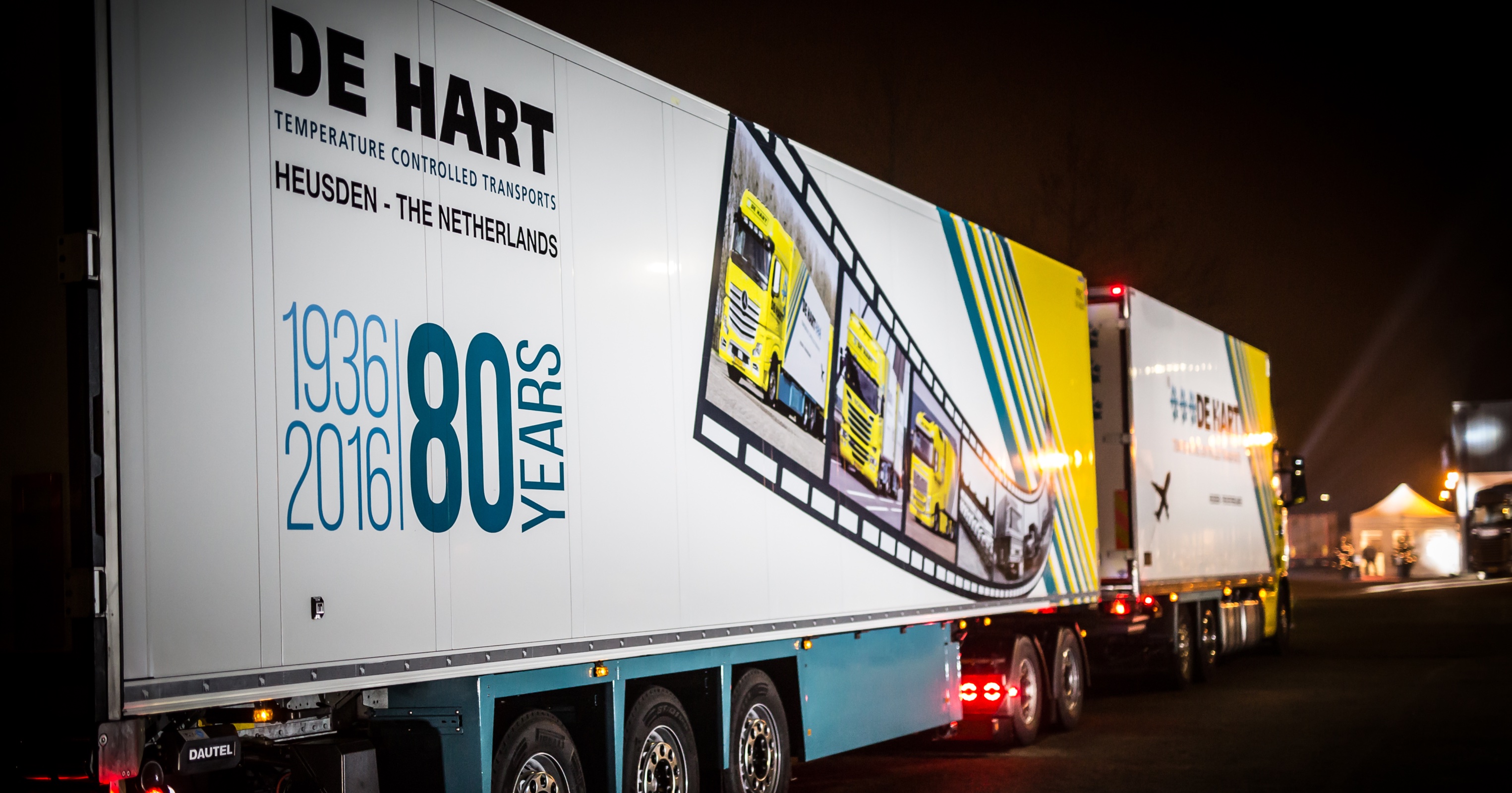 OVER 80 YEARS OF EXPERIENCE
READ MORE >
---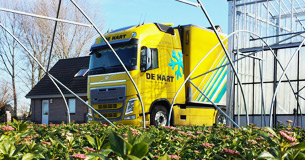 WHY DE HART TRANSPORT
READ MORE >